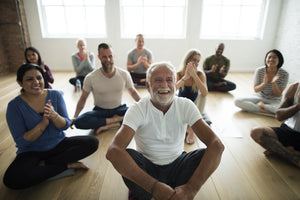 CCF Integrative Practitioners
restoring balance: Mind - body - spirit
Introducing complementary, integrative practices to our rural cancer community.
The Compassionate Care Foundation's Rural Integrative Care Initiative works to bring complementary, integrative care to the Thousand Islands northern New York region, benefiting cancer patients during and after treatment. The program sponsors integrative, complementary sessions for patients, as well as, plant-based skincare products, community events, and educational resources.
The level of compassion, consideration and care that each integrative practitioner brings to their sessions is essential. Watch the interviews below to learn more about each practitioner and their specialty.