Organic, plant-derived formulations for everyday care
EU Compliant
The European Union bans 1,328 chemicals from cosmetics that are known or suspected to cause cancer, genetic mutation, reproductive harm or birth defects. The U.S. FDA has banned or restricted only 11 chemicals from cosmetics. Check out the docuseries "Not So Pretty" to learn more.
Plant-based
Our products are formulated with plant-based, organic ingredients that are safe and effective + backed by research.
Giving Back
Community impact is a pillar of our organization. We are proud to gift 15% of our annual revenue to non-profits serving individuals impacted by cancer.
Sustainability
Better for you and better for the planet. All formulations are made in the US, we use recyclable glass bottles, and ship with recycled materials.
Cruelty-free & more
No artificial fragrances, parabens, phthalates, or petrochemical-derived ingredients and our products are never tested on animals.
Doctor Approved
Loved and recommended by dermatologists and oncologists.
Testimonials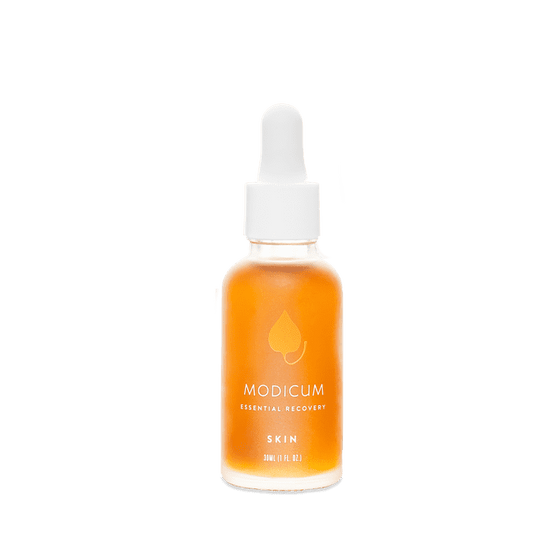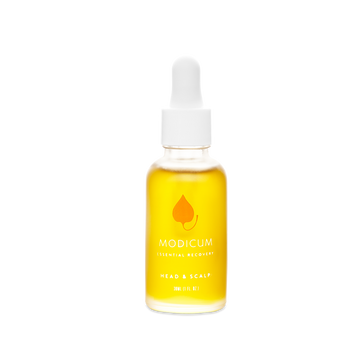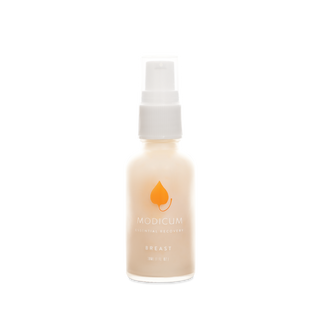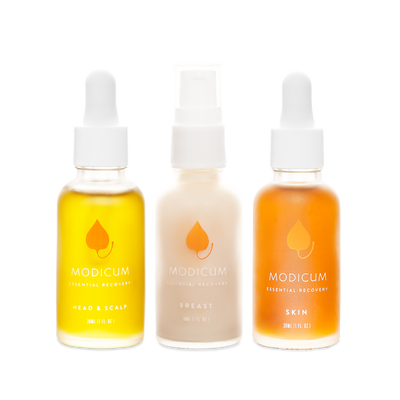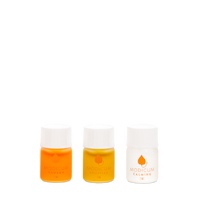 Research-based
Skin care for cancer
Introducing the Compassionate Care Line, devoted to addressing some of the common side effects of cancer treatment.
Explore the Compassionate Care Line
Ingredients & Studies
Sourced from nature, backed by research
From Helichrysum to Sea Buckthorn Berry to Astaxanthin from red algae, our ingredients are meticulously sourced and backed by research.
★★★★★

The best! My skin has never felt or looked this good. These products are miracle workers. I use this plus the serum daily and they are the only skin care products in my cabinet. Thank you, Modicum!
★★★★★

I am amazed at the results. Actually I cried a bit when I compared the photos taken in just one week apart. Not only was my scalp completely covered with hair, but my eyebrows were also thicker.
★★★★★

Modicum is the single product that I get universally rave reviews about. I have patients that come in and say it's like liquid gold for their skin...it's the repair they need.
★★★★★

I am simply in love with Modicum products! The skin on the side that got infected post-mastectomy last year is softening and redness lessening with the use of the serum.
★★★★★

This essential skin recovery serum has been an enormous help to me at the perfect time. Love all Modicum products, but this one is my current favorite. I highly recommend this product for anyone undergoing treatment.
★★★★★

I absolutely can endorse Modicum 100%. I have used 4 of their products and will never look for another skin care company. Gentle, soothing and lovely are the adjectives I'd use in describing my Modicum stash and knowing what care has been taken in developing these all natural good-for-you products makes them even more superb.
★★★★★

After a month of using Modicum while continuing cancer treatment, I've experienced a notable improvement in the side effects on my facial skin, my surgical scars are lighter and I have hair growth!...I would definitely recommend these gentle and nourishing products for people with skin issues, especially cancer patients.