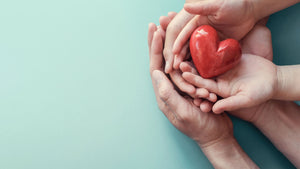 Compassionate Care Foundation
Whole Health: Mind, Body, Spirit
Mission
The roots of The Compassionate Care™ Foundation are firmly planted in the extraordinary findings from studies on the benefits of integrative medicine. Integrative medicine employs complementary therapies that work in tandem with conventional medicine to treat the whole person; mind, body and spirit.
Our mission is to:
1. Provide our north country cancer community with access to complementary therapies that improve quality of life with the goal of supporting better patient outcomes. 
2. On a national scale, provide individuals in rural communities with educational lifestyle and nutrition resources as well as plant-based products formulated to address common post-treatment side effects such as, hair loss, radiation burns, skin damage, and post-operative healing. 
Thinking globally, acting locally.
Looking to the world's leading integrative cancer centers and top oncologists for guidance, we will connect our local cancer centers with integrative practitioners to provide therapies to cancer patients at no cost.
In addition, The Compassionate Care™ Foundation will provide ongoing educational campaigns, community events, and Compassionate Care™ boxes for all local program members. Nationally, we will mobilize through partnerships with other nonprofit organizations and institutions to provide educational resources and sponsored plant-based products to be included in Compassionate Care™ boxes.
Our goal is to create an experience where program members feel nurtured and connected through compassionate care throughout their cancer journey. We consider each person's journey unique and offer tailored individual support from diagnosis to treatment, as well as for those receiving palliative care.